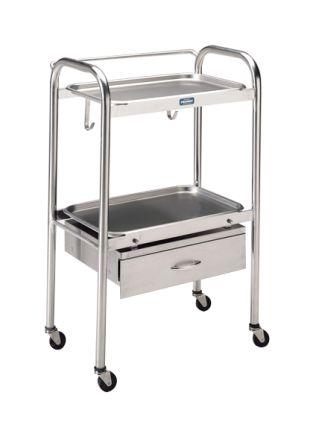 Product Description
Get a Quote
All stainless steel, fully welded construction. Every model has smooth rolling casters for easy mobility. Two removable stainless steel trays. Removable stainless steel drawer. Towel bar with two mask hooks with 2" double ball bearing swivel casters.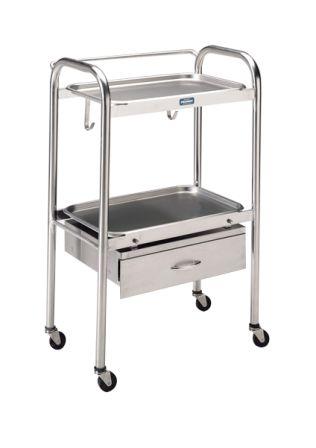 P-1100-SS
Overall: 21-3/8"W x 14"D x 34-1/4"H
Trays: 19-1/8"W x 12-5/8"D x 5/8"H
Drawer: 12-1/2"W x 15-3/8"D x3-1/4"H
P-1101-SS
Same As Above Minus Drawer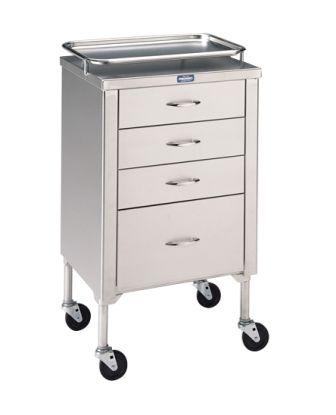 P-1105-SS
Overall: 19-1/8"W x 15-5/8"D x 33 3/8"H
Upper three drawers: 13-1/2"W x 12"D x 3-1/2"H
Bottom drawer: 13-1/2"W x 12"Dx 7"H
Rail: 7/16" diameter x 1-1/2"H
Removable stainless steel tray: 12-5/8" x 19-1/8"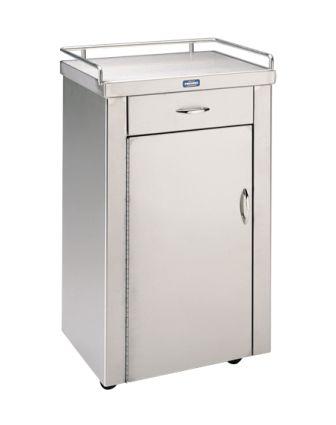 P-5090-SS
Overall: 20"W x 16"D x 33"H
Drawer: 13-1/2"W x 12"D x 3-1/2"H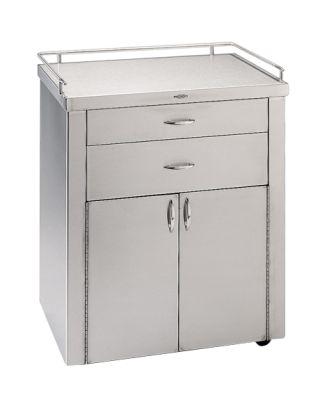 P-5091-SS
Overall: 28"W x 18"D x 33"H
Top drawer: 21-1/4"W x 16"D x3-1/4"H
Bottom drawer: 21-1/4"W x 16"D x5-3/8"H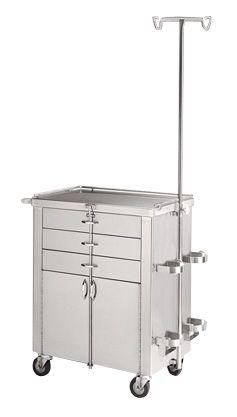 P-7202-SS
Overall: 28"W x 18"D x 37"H
Drawers: 21-1/4"W x 16"D x3-1/4"H
P-7202-C-SS
Same As Above w/ Accessories